Discover more from CYBER WOW
Cyber Wow provides you with the latest trending news in a concise, easy-to-read format so that you can stay up to date on the latest security and DevOps topics without wasting your time.
Keep Your Passwords Secure and Accessible with a Password Vault
Get the peace of mind that comes with secure, encrypted password storage. Learn how to easily manage multiple accounts without compromising safety with an online password vault.
If you're a developer, you know how important it is to keep your passwords secure.
But remembering all those complex combinations can be challenging between multiple accounts across different services and on multiple devices. Fortunately, an efficient way to manage your passwords without sacrificing security is using a password vault!
Learn about the benefits of using a password vault for developers, why it's essential for securing access to your online accounts, and get tips on setting it up - all in the free version of this blog.
what is password vaulting?
A password vault, also known as a password manager, is a secure online or offline application that stores and manages all passwords and login credentials in one place.
It provides a secure and encrypted environment for password storage, eliminating the need to remember multiple complex passwords. Password vaults use advanced security features, such as two-factor authentication and encryption, to protect against hacking, phishing, and other security threats. Password vaults have the added benefit of several features including analyzing password strength, generating new passwords almost automatically, and sharing passwords amongst team members.
With most password managers and vaults, users can enjoy the convenience of saving and accessing passwords on different devices mobile apps and platforms with ease and without compromising cybersecurity.
What can you store?
When it comes to enterprise password management solutions, a variety of options are available to businesses.
In addition to storing passwords, many solutions also support the secure storage of other essential credentials, such share credentials such as SSH keys, SSL certificates, and API keys. This centralized storage helps provide a safer environment for businesses by reducing the possibility of these sensitive items being lost or misused.
Some solutions even go further by incorporating advanced features such as password sharing, password rotation policies, and automatic password generation to make the process of securely managing passwords and other credentials even easier. Additionally, many solutions support integration with popular identity and access management systems to provide a single, unified source of user authentication across an organization.
Choosing the right password management solution can help businesses protect their sensitive data better and improve overall security and compliance with industry regulations.
Benefits of Using a Password Vaulting
A password vault is a valuable tool that enables you to store and manage many unique passwords securely and conveniently. Here are some benefits of using a password vault:
1. Stronger Security: Password vaults offer a high level of security as they are designed with advanced encryption techniques to keep your passwords safe from hackers and cybercriminals. One password is all you need to access the vault, freeing you from worrying about where to store different and strong passwords for each account.
2. Increased Productivity: With a password vault, you can save time and increase productivity by eliminating the need to manually enter usernames and passwords on different websites. What is password vaulting that can automatically fill in login details for privileged accounts for you, which saves you time and energy?
3. Easy Access: A password vault allows you to access your passwords from anywhere, provided you have internet access. This is particularly useful when you need the same password to access your accounts from different devices or locations.
4. Better Organization: Password vaults can help you organize your passwords more efficiently. You can categorize passwords based on the type of account, such as social media or banking, which can help you quickly locate the passwords when needed.
5. Simplify Password Management: Password vaults simplify the management of passwords as you can create, edit, and delete passwords in one central location. You can use the password generator in the vault to effortlessly and create strong, complex, unique, and hard-to-guess passwords.
Drawbacks of Using a Password Vault?
A password vault is undoubtedly helpful for managing and storing many passwords. However, it also has certain drawbacks that should be considered.
1. Single Point of Failure: Using a password vault means all your passwords are stored in one place. If your password vault is compromised or hacked, it can be compromised passwords and lead to a catastrophic security breach. This is a disadvantage compared to traditional password management methods, where passwords are distributed across multiple locations.
2. Overreliance on Technology: Password vaults rely on technology to function. This means they are susceptible to technical difficulties, glitches, and bugs. If your password vault fails, it could mean losing access to all your passwords. You also risk losing your passwords if you forget your master password, which is required to access the other password hygiene vault.
3. Complexity: Password vaults are inherently complex tools. They require users to create and manage multiple passwords, some highly sensitive, reused passwords such as the master password that unlocks the vault. This complexity can lead to user error, such as forgetting passwords or using weak passwords that are easy to guess.
Why is Password Vaulting Necessary?
Providing an unmatched level of security in this era of rampant cyber-attacks and identity theft by prioritizing online security is paramount.
A password vault offers a secure solution that is easy to use. It saves you from the hassle of memorizing complex passwords and can even generate new passwords while automatically updating them, guaranteeing maximum protection for all your accounts. If you choose not to use a password manager, you could be at risk of being hacked by using weak, easy-to-guess passwords.
Take advantage of password vaulting for a stress-free secure online presence.
Why Do I Need a Password Vault?
In today's world, where digital devices are used more than ever, a solid and unique password is crucial to protect your online identity and privacy.
Remembering dozens of complex passwords can be overwhelming, but that's where password vaults come in. A password vault is a tool that helps you generate, store, and manage all your passwords in one secure location. It eliminates the need to memorize multiple passwords and provides an added layer of security by encrypting your saved passwords along with top-notch security measures.
With a password vault, you can simplify logging into your online accounts and rest easy knowing that your information is safe from cyber-attacks.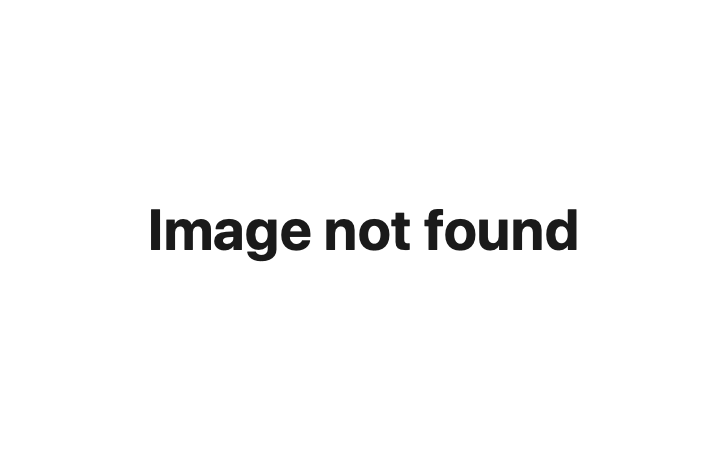 When to Upgrade From Password Vaulting to SSO?
In cybersecurity, it's imperative to constantly evaluate and upgrade your measures to keep your company's information secure.
Password vaulting has long been a popular choice for managing and safeguarding passwords. However, with the rise of Single Sign-On (SSO) technology, many businesses wonder when to make the switch. Upgrading to a secure solution with SSO has many benefits, such as reducing the need for multiple passwords and streamlining the login process. But when is the right time to make the leap?
The answer ultimately depends on the unique needs and circumstances of your business. Still, it's crucial to stay informed and proactive about the latest cybersecurity developments to ensure your data's safety and confidentiality.
Can Password Vaults be Hacked?
The use of password vaults, also known as password managers, has exploded in recent years.
The convenience of storing all your passwords in one place, behind a strong master password you need to remember, is a massive appeal to many. However, with the rise in popularity of these tools comes the question: can they be hacked? While no system is 100% foolproof, password vaults are the safest way to store your passwords.
Complex encryption, two-factor authentication, and constantly evolving security measures make it difficult for hackers to access your information. Of course, nothing is impossible, but the the added security protection provided by password vaults is undoubtedly worth the investment.
What is an Enterprise Password Manager?
An Enterprise Password Manager (EPM) is designed to manage an entire organization's passwords efficiently.
With the increasing number of security threats, secure passwords are becoming essential. EPMs streamline password management by providing a central hub for administrators to create policies that ensure strong passwords meet security standards. EPMs enable secure password sharing and can generate complex passwords automatically.
An EPM frees individual users from the burden of password management while ensuring security best practices are enforced.
How Do Password Managers Work?
Need more passwords and help to remember them all? Enter password managers, the digital tool that can help secure and store all your login credentials.
But how do they work? Essentially, password managers create a master password that encrypts all your existing passwords and login information, making it almost impossible for hackers to access your accounts. The encrypted data is then stored in a secure vault, which can be accessed across all your devices or synced with cloud storage.
With password managers, you can quickly generate complex and unique passwords for all your accounts without worrying about remembering them. Plus, they often offer additional features such as two-factor authentication and dark web monitoring to give you even more peace of mind.
What is master password?
A password vault is a highly secure solution for password management.
By using a single master key, customers can access different passwords for various websites and services. Password managers, such as the password vault, are essential tools for businesses and individual users to track, store, and manage their passwords, while also protecting them from being compromised or hacked. When passwords are safeguarded through a password vault, security and privacy of customers' online accounts are enhanced.
Conclusion
Password vaults are a great way to keep your online passwords safe without sacrificing convenience. They protect you from any potential data breaches if hackers get access to one of your accounts and from the mental exhaustion of keeping track of an ever-growing list of complex passwords. You must never reuse passwords across different accounts and use a reliable password vault to create and manage strong passwords for all those who demand access. With these tips, you can ensure the security and safety of your sensitive information while maintaining easy accessibility.
Thanks for reading CYBER WOW! Subscribe for free to receive new posts and support my work.